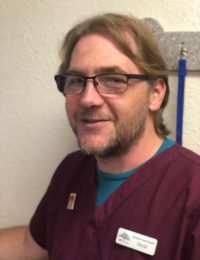 Veterinary Assistant
Hi, I;m David I have been in the veterinary field for 17 years. I enjoy being a veterinary assistant for Old Towne Animal Hospital and have been apart of the OTAH family for about 5 years. I feel like I am a positive role model for my teammates and have a very humorous personality.
I enjoy gaming, tennis, and dispensing humor and useless trivia to my fellow team.
I look forward to meeting you and your pet.